Here are a couple of old trees I think you will enjoy seeing.

DSC03584a is in the churchyard of Trinity "Old Swedes" Episcopal Church, Swedesboro, Gloucester County, NJ. The church was built in 1784, but the congregation goes back to either 1702 or 03. So this tree is at least from the late 1700s. It appears to have very light colored bark, almost like a beech, but if I remember correctly it was some sort of oak. I'm not sure. I would have to go back there again to find out.

DSC03696a is along Route 47, across the road from the cemetery of the Dennisville Methodist Church in Dennisville, Dennis Township, Cape May County, NJ. I believe this one is a White Oak.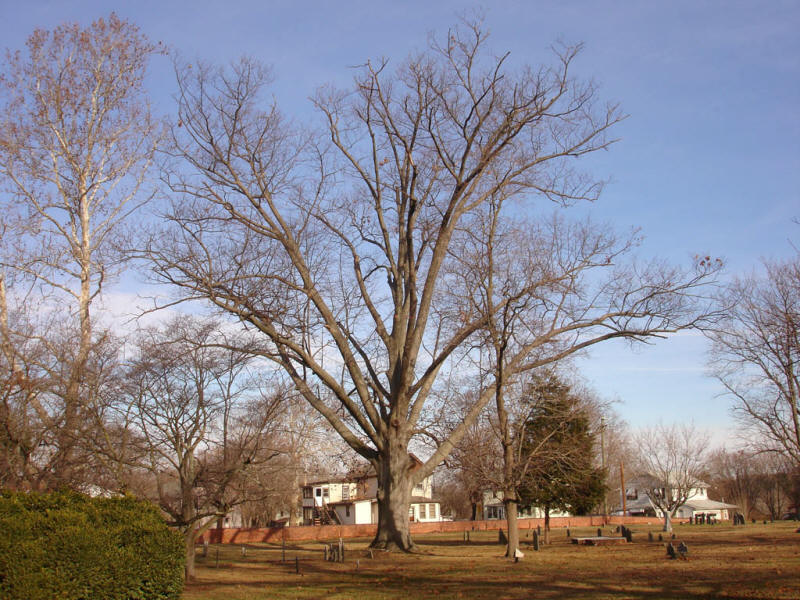 Enjoy,
Barry
Continued at:
http://groups.google.com/group/entstrees/browse_thread/thread/ff25b8fd093123b6?hl=en
---