There is so much great open land out here that every day can be an adventure. Last night Monica and I attended a lecture of a bear expert named Bryan Peterson. It was at a popular, local restaurant. When Monica and I sat at a table with not an ideal view of the screen Bryan was using, a local couple came up and asked us to join them so we'd have a better view. That's the way it is out here. We're loving every minute of it.
Attached is a photo of the 400-year old ponderosa that I showed the Forest Service official on Wednesday. It is 13 feet in girth and 106.5 feet tall to a perfectly flat crown. It grows at an altitude of just under 8,000 feet. You can reaally see the bark plates on this grand old tree.

Bob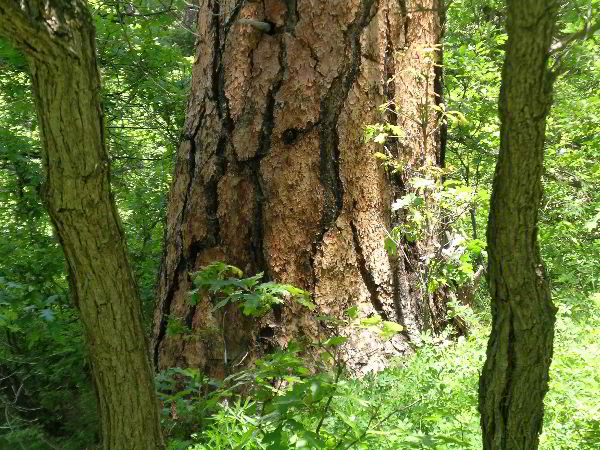 Continued at:

http://groups.google.com/group/entstrees/browse_thread/thread/085bca33c11bc147?hl=en


---
Well said, my friend. I can see that you are a westerner at heart like myself. I love the East and especially the eastern forest, but the pull of the West is overpowering. Everything out here is on a grand scale - the mountains, the canyons, the mesas, the sky, etc. Nature rules. It is a high vibration land out here and except for the area around Denver, access to the mountains is through open land.
When people say to me that they're from Colorado and then follow that by saying Denver, I have to bite my tongue. Denver is Denver - nothing to do with the real West, its history, culture, or magnificent landscape. Denver isolates its citizens from the West instead of making them part of it. Denver and the concentration of humanity from Colorado Springs to Fort Collins has created a California-style strip out of Colorado that chokes out nature. I hate it! But enough of that.
Attached is a photo from Coal Bank Pass - actually above it. Monica and I climbed up to 11,000 feet on a narrow trail before turning around. The Englemann spruce that we passed through in a watershed were something to see as will be seen in a report to follow this email. The attached photo looks into the West Needle Mountains, an area of 13,000+ foot peaks. Twilight and North and South Twilight Peaks, West Needle Mountain, and Snowdon Mountain all surpass 13,000. At 13,158 feet, Twilight is the highest of the group, but only slightly. On the east or opposite side of the West Needles is the magnificent Animas River Gorge (or canyon) and the Denver and Silverton Railroad. Beyond that are the Needle Mountains with Pigeon Peak, Turret Peak, Eolus, Sunlight, and Windom Peaks - these last three being fourteeners. BTW, in past photos, I sometimes identified the Needle Mountains as the West Needles. Sorry about the confusion.
These isolated altitudes do not convey the expanse of high altitude country in Colorado, which has 676 named summits over 13,000 feet, and either 53, 54, or 55 majestic fourteeners, depending on what criteria is used. But everything comes together in southwestern Colorado. The San Juans have more land above 10,000 feet than is the case for any other mountain range in the lower 48. The single highest peak in the San Juans is Uncompaghre (named for a Ute chief) and it is 14,309 feet.
Well enough prattle. I'll now finish the email on yesterdays Englemann spruce bounty.

Bob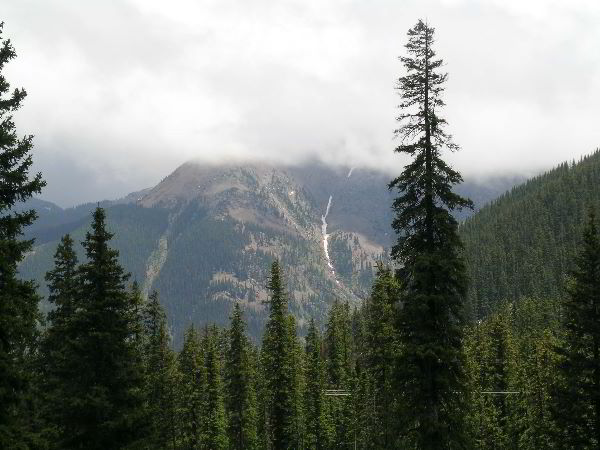 Continued at:

http://groups.google.com/group/entstrees/browse_thread/thread/085bca33c11bc147?hl=en


---